About the George Washington Forum
Our Mission
Civic Education, Civil Debate, Viewpoint Diversity
The Menard Family George Washington Forum explores classical principles in intellectual, political, and institutional contexts. It offers a setting of critical examination and discourse for understanding how individuals, society, and institutions combine to foster wellbeing.
The Menard Family George Washington Forum pursues its mission in at least three interconnected ways:
It inspires epistemic curiosity among Ohio University undergraduates, especially in (but not limited to) the fields of history, economics, philosophy, business, and the humanities.
It encourages rigorous scholarship through themed conferences, public lectures, and publications.
It provides scholarship funding to Ohio University undergraduates interested in free societies and what makes them possible.
Founded in 2009, the Menard Family George Washington Forum has depended on the generous support of various individuals, organizations, and programs to enhance students' education and facilitate public discourse. Thank you for your interest in the Forum, and we appreciate all who support our efforts.
—
Cort Rodet, PhD
Associate Professor of Economics
Director, The Menard Family George Washington Forum
GWF Staff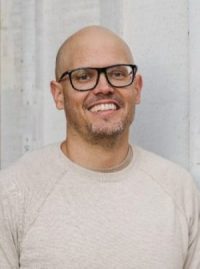 Cort Rodet, Director
rodet@ohio.edu
Cort Rodet is an economist at Ohio University, where he teaches economics and statistics. He completed his Ph.D. at the Florida State University, specializing in experimental economics, behavioral economics, and political economy. Following his graduate studies, he was a Research Economist at the Economic Science Institute at Chapman University in Orange, CA. His research and teaching revolve around institutions and their impact on a well-functioning society, accountability within political and commercial institutions, psychological motivations of political engagement, and the economics of innovation and creativity.
Andrew Wilkins, GWF Postdoctoral Scholar in History
amwilkins@ohio.edu
Andrew Wilkins is the George Washington Forum's Postdoctoral Scholar in History. He specializes in British and Irish Economic History, then history of Political Economy, the emergence of social, economic, and political modernity, empire, industrialization, the Enlightenment, and the Anthropocene. He holds a PhD from the University of Texas at Austin and a BA from the University of Chicago.
Past Postdoctoral Fellows

James M. Vaughn

James M. Vaughn was the JMC-Thomas W. Smith Postdoctoral Fellow (2019–2021). He is now Assistant Instructional Professor in the College at the University of Chicago. He earned his Ph.D. from the University of Chicago and his B.A. from Cornell University. He taught at the University of Texas at Austin and held a postdoctoral fellowship at Yale University. His first book, The Politics of Empire at the Accession of George III (Yale, 2019), provides a revisionist account of British imperial expansion and politics during the eighteenth century. He co-edited Envisioning Empire: The New British World from 1763 to 1773 (Bloomsbury, 2019) and has another book, The East India Company and the English Revolution, c. 1640–1714 (Primus), out later next year. He is currently completing a new book, A Very Bourgeois Revolution, which reexamines and reinterprets the American Revolution, the wider Age of Revolution in the Atlantic world, and the origins of liberal democracy.

Timothy Lehmann

timlehmann@gmail.com

Timothy Lehmann was a postdoctoral fellow in the George Washington Forum at Ohio University, 2016-2017. He is a senior advisor for policy in the US Office of Personnel and Management. He earned his Ph.D. in political science from Boston College and his B.A. from Kenyon College. He specializes in the history of political philosophy, with an emphasis on eighteenth century political thought. His current research focuses on Montesquieu and Rousseau, especially with regard to the themes of freedom, human passions, education, commerce, and citizenship. He has taught American politics at Boston College and political philosophy and comparative politics at the College of the Holy Cross. 

Christopher Barker

barkch@gmail.com

Christopher Barker, a political theorist, was the Thomas W. Smith Postdoctoral Fellow in U.S. Legal and Constitutional History, 2012-2014. He is now an assistant professor of political science at American University in Cairo. Previously he taught at Southwestern University in Kansas. He came to Ohio University after holding positions at Harvard University and Boston College. He completed his dissertation at Claremont Graduate University, where he wrote on John Stuart Mill's account of the problem of authority in democracy. His current research assesses the way in which liberal democratic political theorists conceive of the nexus between representation, religious belief, and scientific authority. He is presently working on a book manuscript exploring the way in which political representatives, religious believers, and scientific experts have (and have failed to) become the three authoritative voices of liberal regimes.

Patrick Peel

pform@earthlink.net

Dr. Patrick Peel was the Thomas W. Smith Postdoctoral Fellow in U.S. Legal & Constitutional History, 2010-12. He is currently a lecturer at the University of Michigan. Peel has an M.A. in philosophy and a Ph.D. in politics from Johns Hopkins University. His research focuses on the historical development of American law and its contribution to state building. His dissertation, Building Judicial Capacity in the Early American State: Legal Populism, County Courts, and Credit, 1645-1860, won the Edward S. Corwin Award from the American Political Science Association for the best dissertation in the field of public law. Peel is currently finishing a book that tells the story of how local legal institutions built a "rule of law" culture in early American society. This story runs counter to the traditional "top-down" stories, which focus on the Supreme Court, federal courts, and elite legal opinion, ignoring the legal attitudes of the middling sort people, and the legal institutions they used and valued.
Faculty Associates
Brian Schoen

Brian Schoen is Associate Professor of History and the James Richard Hamilton/Baker and Hostetler Professor of the Charles J. Ping Institute for Teaching of the Humanities.

Richard Vedder

Richard Vedder is Distinguished Professor of Economics Emeritus.